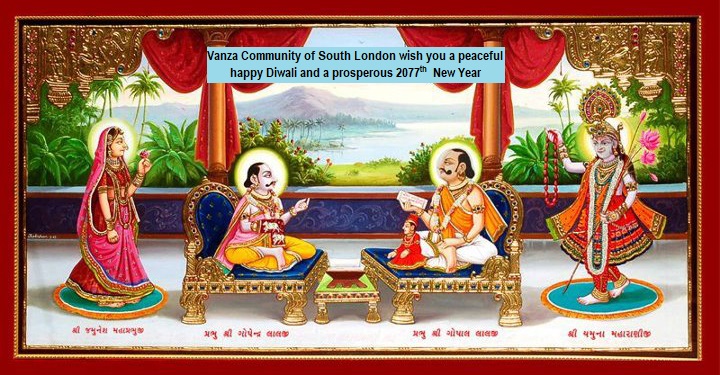 May the Festival of Lights fill your home with happiness and brighten up the lives of you and your family.
2020 has been a tough year and we have learned a lot about keeping safe and healthy. We pray the New Year will bring you joy, prosperity, peace and contentment.
The Vanza Community of South London wish you and your family beautiful beginnings, new hopes, new dreams and many memories.
Happy Deepawali and Jai Gopal