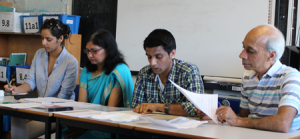 The Vanza Community of South London's 23rd AGM was held at Archbishop Lanfranc School on Saturday 7th June 2014. The evening began with Hingraj Mataji's Aarti and welcome by the chairperson, Jyotiben. A one-minute silence was observed as a mark of respect for our loved ones who sadly passed away since our last AGM.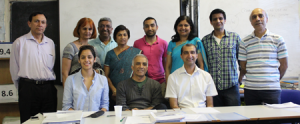 The various Reports from the Secretary, Treasurer and Trustees were read and the VCSL's annual Accounts for 2013, as examined by Rajnibhai R Bharkhada, were discussed and adopted in the meeting.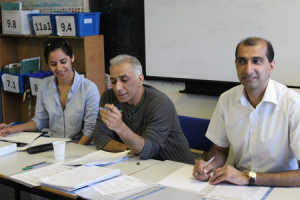 The outgoing committee was formally dissolved by Jyotiben. Dileshbhai Gohil and Lalitbhai Bhadresa were requested to chair the next part of the AGM.
Nominations were received in advance and all office bearers were elected in the proper way, by being proposed and seconded.
The newly elected chairperson, Jyotiben formally closed the meeting with blessings from Hingraj Mata and Guru Gopalal.
A light refreshment of Pizza was enjoyed by young and old people. Then it was time for the fun filled family quiz which was highly appreciated last year. As usual, the crowd was split in two teams; 'Samosas' and 'Kachoris'. Last year winner Kachoris fielded young blood headed by Dipakbhai Katwa and the Samosas kept their faith in their old guard under the Leadership of Rushinaben Jethwa.
The interactive quiz was prepared by Ramesh Bharkhada, consisting of Bollywood, Indian serials and world cup football questions. Although Kachoris had slow start with Bollywood questions, they did come back strongly in second half.
There was fierce battle in second half and early loss of points put Kachoris in the back seat. This year's winners were Samosa. The score remain one all.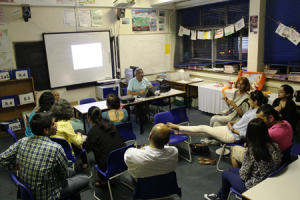 Thanks to everyone for taking part and do join us next year where we will have bigger and bumper fill quiz night.